Alessandro (Alex) Nel
Winemaker
Passionate. Focused. Progressive.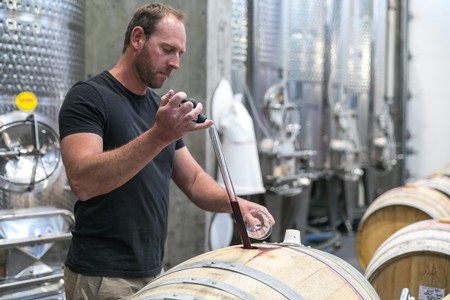 Alessandro (Alex) Nel embarked on his winemaking journey with a passion for excellence. Joining Fort Berens Estate Winery as our Winemaker & Viticulturist in January 2021, Alex brought with him a wealth of experience and a desire to elevate our wines to a world-class level.
A highly accomplished and award-winning winemaker, Alex completed his degree in Viticulture and Oenology at Elsenburg University. His dedication to mastering the craft was evident as he graduated with distinction (cum laude), serving as a testament to his commitment to the art of winemaking.
Before becoming an integral part of the Fort Berens team, Alex spent a decade as winemaker at Cederberg Winery in the Western Cape of South Africa. His unwavering commitment to quality led him to produce one of the Top 50 wines in the Decanter World Wine Awards in 2021. This remarkable achievement is a demonstration of Alex's ability to craft wines that stand out on the global stage.
Alex's thirst for knowledge and innovation took him on a global journey. Working with some of the world's best winemakers in California, France, and New Zealand, he honed his expertise, technique and style. After making wine on five continents, Alex Nel left his native South-Africa with a mission make world-class wines that express the unique Lillooet terroir.
Alex's winemaking philosophy aligns with Fort Berens' commitment to creating award-winning wines that authentically reflect the unique Lillooet terroir. His unparalleled expertise, deep-rooted passion for winemaking, and unwavering commitment to excellence are the foundation for producing world-class, terroir driven wines from Lillooet.
Alex works very closely with viticulturist, Christoper Marquardt and the vineyard team to grow premium grapes that have a great expression of the terroir. Decisions with regard to yield and cultural practices are made with the wines we wish to make in mind. Differences in clones, rootstocks and even vintages are welcomed to create wines that encourage the consumer to discover the riches of the Lillooet terroir. Together they develop a highly receptive and pro-active winemaking strategy.
Winemaking style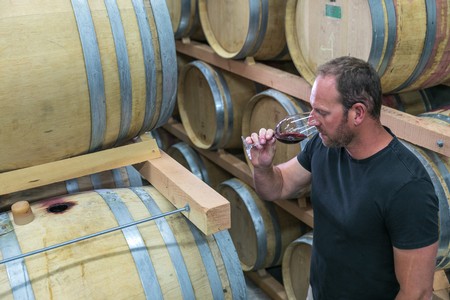 At Fort Berens, Alex aims to produce consistent, high-quality, award-winning, terroir-driven wines. The main focus is on producing single varietals from our estate vineyards. Riesling and Cabernet Franc thrive. Chardonnay and Pinot Noir impress. Merlot and Pinot Gris excel consistently. Recent planting of Grüner Veltliner and Cabernet Sauvignon are super excited.
We aim to produce wines that are clean and fresh. Wines that have old world elegance blended with the fruit forward styles consistent with new world wines.
Generally, our red wines are cellared 15 months in French oak barrels. We like to release our wines so they are ready to drink or further cellared for an additional 4-8 years.
We like our white wines fresh while reflecting good acidity that is retained through our relatively cool nights. Generally, our whites are dry and fruit forward.
Our Riesling is really expressing the Lillooet terroir. It is off-dry with tropical notes. It has evolved very consistently over the last decade, which provides us with a good basis for aging for those that seek a more mature Riesling.